Advantage Finance
Updated
Low-interest starting from 9.75%
Short-term loans up to $1,000,000
Repayment up to 6 years
In-page navigation
---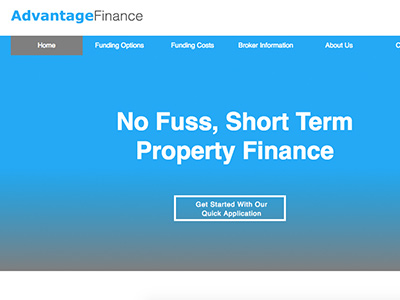 About Advantage Finance
This New Zealand-based company, Advantage Finance, has once again peaked in the short-term loan world.
Founded in 1994, and based in Christchurch in New Zealand, Advantage Finance is a family-owned company that specializes in short-term bridging finance and property finance.
Being a registered company, they aim to provide fast and hassle-free service to you. Advantage Finance believes in making your financial experience one that will help you grow financially.
Kiwis have been using them for years and their response is always great. Advantage Finance only aims to give Kiwis the best.
Short-term loan options for you
Advantage Finance can offer you 3 different kinds of loans.
Capitalised interest short-term loans – with a term of up to 12 months, no repayment is required during the term of the loan.
Interest short-term loans – provides funding of up to 24 months. You only have to pay the interest on your loan until the end of the term, and can then pay back the principal.
Progress payments – You can get money on a basis for up to 12 months. This option is perfect if you are developing land or buildings.
Easy and simple Short-term loans
With an easy and effective online platform, it is so easy and convenient when applying for a short-term loan through Advantage Finance. Their online platform is always updated and is designed to allow you to have access to your loan at any time.
With an aim to see their people rise and shine, and by providing you with great financial assistance, Kiwis have the opportunity to be better off financially than what they ever were before.
What Advantage Finance can offer you
You can apply for awesome short-term loan options, with repayment terms ranging from 12 to 24 months.
Depending on the short-term loan option that you choose, you can have the opportunity to diversify your life completely, by choosing the correct loan to suit you.
Always at your financial service
On their website, you will see that they provide you with a customer hotline, where you can contact a friendly service agent to assist you with every need.
If you are ever confused or need a loan explained to you, before making a final decision, Advantage Finance's amazing customer service agents will gladly be able to help and guide you through your decision.
Kiwi's come first with Advantage Finance
Being a Kiwi-based company and completely family operated, they offer you the opportunity to change your financial world completely. Providing you with competitive interest rates starting from a whopping 9,75%, they are one of the most competitive loan companies for you. While being able to apply for a loan online with them completely hassle-free, you can have the chance to apply for up to $3,000,000.
Choose the perfect loan option for you
Depending on the short-term loan option that you choose, you can either pay them an amount initially or pay the rest back after the repayment term, this would be the Capitalised loan option.
You can also choose the interest-only loan option where you can pay interest only until the end of the loan repayment term. At the end of the loan repayment term, you can pay the full amount borrowed.
Advantage Finance Product Details
Loan Type

Short-term loans

Interest Rate

9.75 – 11.95% p/a

Loan Amount

up to $1,000,000

Repayment

3 months to 6 years

Decision

72 hours
Advantage Finance has a quick and easy loan application & fast turnaround times
On the website, Advantage Finance has made it incredibly convenient and hassle-free in order for you to apply for your short-term loan without having to stress even more than you already do.
They provide you with an online application form where you need to insert your details.
You will need to provide:
Your personal details.
Your residential address.
The loan amount that you want.
The preferred repayment term.
The value of the property you own.
The address of the property you own.
The amount that you are still owing on the property.
Once you have completed the online short-term loan application form, you will be contacted by Advantage Finance and asked to provide the following to a consultant.
Copy of your identification.
Your bank details.
Your most recent payslips.
Details of the property.
Bank statements of the preceding 3 months.
Once all of the above is complete, they will approve your loan and your loan will be paid into your account within 72 hours at the latest.
Application criteria
You need to be 18 years and older.
You need to be a New Zealand citizen.
You need to be earning money and have proof of income.
You will need a valid form of identification.
Benefits of banking with Advantage Finance
They have a hassle-free online platform that is made convenient for your use.
You can obtain a short-term loan at a very low-interest rate of 9,75%.
Advantage Finance puts you first and wants you to be better off than before you banked with them.
Different loan options to choose from.
You will receive your money within only 72 hours.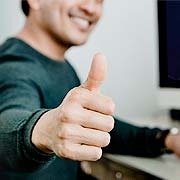 Advantage Finance is a trusted & reliable provider of short-term loans
In our review, Advantage Finance adheres to the compliance criteria in accordance with Credit Contracts and Consumer Finance Act (CCCFA), where the granting the loan will not cause financial distress to the consumer.
Advantage Finance is a registered credit provider in New Zealand: FSP13501
Customer Reviews & Testimonials
"
Borrowing money was a schlep in the past but after dealing with Advantage Finance I was pleasantly surprised by how efficient and friendly the entire process was. From easy applications to great ...
Tim B
— Te Kao —
Most lenders treat you as another number on their list but Advantage Finance is different. After having leant from them I feel as though I am part of the family. I will definitely go back to them...
Denise D
— Ahititi —
One of my largest fears about borrowing money was the high rates but, after speaking with the friendly Advantage Finance employees, I realised that I was misinformed. Advantage Finance really pla...
Greg S
— Ohakune —
I enjoyed banking the Advantage Finance way, it was something different but it certainly worked for me.
Mills S
— Christchurch —
I was finally secure enough to pay off my very first house, thank you to Advantage Finance.
Singer H
— Auckland —
Happy is an understatement. Finally, I have achieved my goals and it is all thanks to Advantage Finance.
Zunang J
— Dunedin —
Advantage Finance Contact Details
Contact Number
E-Mail
Website
Physical Address
---
Postal Address
PO Box 36623, Merivale, Christchurch, 8146, New Zealand