Low-interest starting from 227%
Short-term loans up to $1,000
Repayment up to 45 days
In-page navigation
---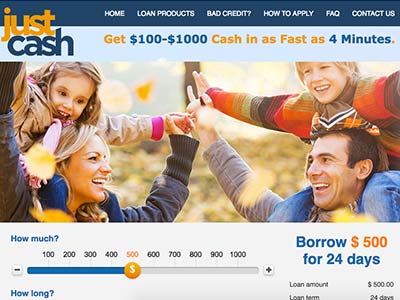 About Just Cash
We are the ones you have been searching for!
If a short-term loan NZ is what you're after, then our cash advances and highly competitive rates will blow you away. Just Cash's short-term solutions are designed in a way that meets every conceivable emergency out there! NO matter the problem, we have the solution.
Hassle-free short term loans
Just Cash takes the hassle out of applying for a loan. Loan applications via the bank can often leave you waiting days to discover whether or not your loan application was approved. This is painful and we understand that waiting is not an option when there's an emergency at hand. Banks also require heaps of paperwork that all lead to tedious delays and your financial history is deeply scrutinized.
Loans approved in a few minutes
With us, you can easily obtain the cash loan you want within minutes after the approval of your loan. Receiving your money as quickly as possible is the main goal and the idea behind applying for a short-term loan. That is why sitting around in banks all day is not the answer. Nor is wasting hours attempting to organize numerous documents for your submission. We offer a favorable outcome within just minutes and certainly won't waste your precious time if you don't manage to qualify.
All of our clients are key to the success of our business and our aim is to assist them in every way, every step of the way during the loan process. We believe that everyone deserves to have an equal opportunity when applying for a loan, no matter what your credit history says about you.
What Just Cash can offer you
A short-term loan is a highly popular type of credit that we have on offer to our clients.
Some of our recommended cash solutions include payday loans and quick cash loans. These loan types are simple to obtain and are the ideal solution when you are in a cash emergency! Applying for a short-term loan means considering a number of factors. The first is that this loan type is designed for clients that require a relatively small amount for a limited period of time.
Short-term loans
Short-term loans are a form of a microloan and will be granted to individuals that meet the necessary criteria with very little effort and even less time.
The cash can be used to spend as you wish, there are no questions or judgments from us! Do you have bad credit? No problem! Quick loans don't call for thorough credit checks, it is primarily your affordability that is looked at. If you have a poor credit score, this will in no way impact your loan approval. It is a good idea, however, to look into the rates and fees of short-term loans as they do come with higher interest rates than long-term loans.
We reward returning customers
Our applications are 100% secure and confidential and you can expect to receive a loan amount from up to $200 on your first loan with us! Apply today become a regular customer of Just Cash.
Just Cash Product Details
Loan Type

Short-term loans

Interest Rate

from 227%

Loan Amount

up to $1,000

Repayment

7 days to 45 days

Decision

2 hours
Just Cash makes obtaining a loan as easy as 1,2,3!
Short-term loans come with a high level of risk and there's a very good reason for that.
There is no credit check involved and it is unsecured, therefore the rates of interest are substantially higher than long-term loans.
Favourable credit individuals can smile all the way through the application process since we do not scrutinise any credit history in order to make our decision on your loan application. That means getting your hands on quick loan you need when you need it! This only becomes a bit of a problem when repaying the loans, since you might struggle to afford the repayments if you're not too careful.
Repaying the loan
Are you struggling to stretch your monthly income to the end of the month? If so, don't be too eager to take out a short-term loan. You will be required to repay the capital amount, along with any interest and admin fees. The one thing that each person who applies needs to consider, is the fact that without being cautious, one could land up in a very bad debt trap.
This is, of course, not a long-term solution. If your credit score worsens due to all the loans listed on your personal credit file, then your loan application could be declined in the future with other loan types. Always ensure that a loan is an option that works for you, not against you.
How to make your short-term loan work for you
If you are someone who pays things on time, and you pay your short-term loan on time, then you will definitely be minimizing the risk associated with your loan application. What this translates to is an even better loan term qualification in the future.
Being blacklisted doesn't offend Just Cash. If this is the case, you should simply apply for our loan for those with bad credit. It is specifically designed to offer you a second chance to manage your finances.
Pay your loan on time as per the agreement and you will only be rewarded. If you feel for any reason that you might not be able to afford a repayment, contact one of our consultants so that we can assist with a payment arrangement that won't affect you!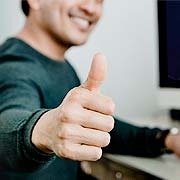 Just Cash is a trusted & reliable provider of short-term loans
In our review, Just Cash adheres to the compliance criteria in accordance with Credit Contracts and Consumer Finance Act (CCCFA), where the granting the loan will not cause financial distress to the consumer.
Just Cash is a registered credit provider in New Zealand: FSP70021
Customer Reviews & Testimonials
"
Thanks to Just Cash I have been able to get my financial situation under control. Budgeting and management my money will now be a lot simpler. Thank you!
Vernon W
— Otaki —
Within a month I was able to repay my short-term loan but the benefits far exceed that month. Thank you for helping me to get rid of my financial stress!
Cameron C
— Towai —
I headed into the branch with a few questions and walked out with results. Thank you to the friendly and efficient staff at Just Cash. I owe you!
Chris C
— Brighton —
Just Cash Contact Details
Contact Number
E-Mail
Website
Physical Address
132 Hurstmere Road

Auckland

Auckland

0622

New Zealand
---
Postal Address
PO Box 33-1009, Takapuna, 0740, New Zealand
Opening Hours
Monday

09:00 – 17:00

Tuesday

09:00 – 17:00

Wednesday

09:00 – 17:00

Thursday

09:00 – 17:00

Friday

09:00 – 17:00

Saturday

– Closed

Sunday

– Closed