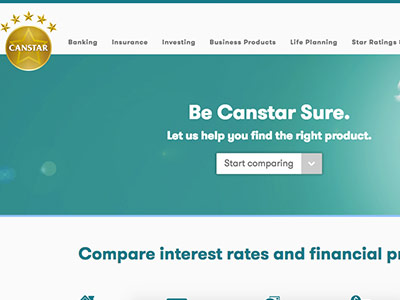 About CANSTAR
Let CANSTAR help you to find the perfect loan.
CANSTAR is New Zealand's most reliable and well-known loan comparison and insurance product website. They have been in operation since 1992 with almost 30 years of experience in this field and are privately owned, and completely independent of any financial or insurance companies.
When you are in need of a loan, the best approach is to compare loans of various rates offered by different lenders.
Who is CANSTAR
They have a team of over 80 members, who research not just loans, but cards, policies, products and more. Their site is easy to use so that customers will have a seamless experience when they are loan seeking.
All of their figures are used to refine their products and they collect large amounts of information on thousands of loans.
How the CANSTAR rating system will help you
Their star rating system is designed to help consumers increase their chances of finding the perfect loan to suit their budget. CANSTAR's aim is not to bring you low-priced loans but rather great value.
Ratings are based on balance price and features, to get overall value and then they convert it to a number of stars. The method they used to convert the stars will be available on their website so that it's convenient for you.
What CANSTAR can offer you
CANSTAR takes pride in assisting Kiwis to make informed decisions.
They can help you to do a loan comparison when you are not sure which loan will work the best for you. They also have a team of financial experts ready to give you financial advice and answer any questions you might have.
How much my loan repayments will be
The size of your loan repayments will depend on factors including loan amount, interest rate, loan term, fees, and how often you make repayments.
Loans can have a fixed or variable interest rate, this means your repayments may vary over time. You can make use of CANSTAR's calculator to get an idea of how much your repayments could be and how much interest you may pay. The calculator will also help you to budget.
Secured and unsecured loans
Another factor to consider when comparing loans is whether you want a secured or unsecured loan.
A secured loan is one where you offer up an asset, like a car or other possession as security for the loan. The other option is an unsecured loan that requires you to put up anything as security, but the interest rate will often be higher.
The loan you choose will depend on your financial situation.
CANSTAR Product Details
Loan Type

Loan comparison
We're so accurate even banks use us to keep track of their competition!
Find a loan that meets your needs and does not cause you any financial stress or put your salary under pressure when it comes to making repayments.
Before you start to compare loans, you may want to check your credit score. CANSTAR will check your credit score to make sure you can afford the loan you are applying for.
Your credit score can also impact the interest rate that you are offered.
Application requirements:
You must be employed.
Over the age of 18.
Have a valid ID and bank account.
A citizen of New Zealand.
These steps will help you to find loans that suit your budget
To find an ideal loan you can go onto CANSTAR's website and find a range of categories with the help of the search button, located in the right corner.
Simply select the category and subcategory you're interested in and you'll be directed to the relevant page.
You will then be asked to refine your search by supplying them with a few specific details and you will then be presented with a list of the best loans.
Choose the loan that will work best for you.
How do I compare personal loans
When comparing personal loans, some key factors to look at include:
Interest rate and the comparison rate.
If you want a fixed or variable interest rate.
Fees charged.
Secured or Unsecured loan.
Loan terms that can be used for your desired purpose.
If you can make additional repayments.
Benefits when you use CANSTAR to compare loans
CANSTAR does all the hard work, so you can relax.
Easy to use website that is safe and secure to use.
They will find loans that suit your budget.
Expert advice from their helpful team.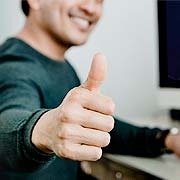 CANSTAR is a trusted & reliable provider of loan comparison
In our review, CANSTAR adheres to the compliance criteria in accordance with Credit Contracts and Consumer Finance Act (CCCFA), where the granting the loan will not cause financial distress to the consumer.
CANSTAR is a registered credit provider in New Zealand: FSP200146
Customer Reviews & Testimonials
"
I've struggled to find a credit card in the past because it was impossible to find the information I needed to accurately compare, with Canstar it was the easiest experience ever!
Robert O
— New Zealand —
A quick and easy application, my credit card was approved within 24 hours.
Aiden B
— New Zealand —
A quick and easy application. I Could Find the perfect loan easily with the help of CANSTAR.
Starr B
— Nelson —
I've struggled to find the best loans in the past because it was impossible to find the information I needed to accurately compare. With Canstar it was the easiest experience ever!
White J
— Otago —
I had a seamless experience with CANSTAR. I would highly recommend them to anyone that needs to compare loans.
Winfrey C
— Wellington —
CANSTAR Contact Details
Contact Number
E-Mail
Website
Physical Address
---
Postal Address
PO Box 2073, Shortland Street, Auckland, 1140, New Zealand