Low-interest starting from 10.93%
Debt consolidation loans up to $80,000
Repayment up to 5 years
In-page navigation
---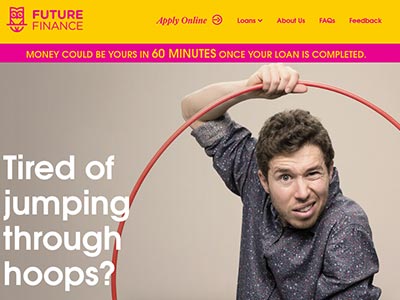 About Future Finance
Obtain a suitable debt consolidation loan with a trusted company.
As a modern 100% NZ-owned online lender, they strive to make things as simple as possible for their customers. With them, there are no hidden fees or nasty surprises – just affordable debt consolidation loans with great customer service. If you want a lender who cares then Future Finance is right for you.
No penalties for repaying your loan early
Future Finance is a group of professionals that has the goal of really helping kiwis to get out of debt. Not only will they go the extra mile to provide you with an ideal solution for your debt situation, but they will also make sure that you will be more than comfortable with the repayments.
Unlike other lenders, they won't charge you any additional fees if you wish to pay off your loan sooner
Top-up your loan at any time
With thousands of returning customers, it is easy to confirm that the loans they offer are of high quality and good prices. They offer their customers the opportunity to apply for another loan once their existing loan has been paid off. You can even top-up your existing debt consolidation loan whenever you need to.
Impeccable customer service
While delivering only the best and the friendliest service to their customers they also work hard to get the funds to you in a matter of minutes. They understand that getting fast access to cash can be crucial.
What Future Finance can offer you
At Future Finance their rates start from as low as 9.95% per annum - and they tailor each interest rate to suit the customer's credit as well as their level of security.
Get your debt consolidation loan from a company that understands that everyone is unique while they strive to design their loans to match every client's individual needs.
What Future Finance can offer you
Future Finance offers personal loans that can be used to purchase a car, consolidate debt or pay for home renovations.
You can select a debt consolidation loan of an amount between $2,500 and $80,000+ and comfortably repay it over 6 months to 5 years. They require some form of security for all applicants and can work with people who have bad credit as well.
Why a debt consolidation loan is a good idea
Consolidating your debt can help you to instantly reduce your monthly payments towards all your unsecured debt as it will enable you to pay it all off with one bigger more affordable debt consolidation loan.
This will allow you to not only save money on interest but eliminate the stress factor of creditors hunting you down for missed payments.
Debt consolidation loans for bad credit
Have you missed payments? The good news is that Future Finance will still consider your application even if your credit score is less than perfect.
Future Finance Product Details
Loan Type

Debt consolidation loans

Interest Rate

10.93 – 100.67% p/a

Loan Amount

up to $80,000

Repayment

6 months to 5 years

Decision

60 minutes
Simple and straightforward debt consolidation loans
Within less than 10 minutes your loan can be approved and you can have access to your debt consolidation loan in an hour or less.
You can choose to apply 100% online or call them for fast assistance. They will get back early the next day if you applied outside of business hours.
Future Finance will approve your loan:
Three months' bank statements
Proof of address
Documents pertaining to the security you're providing.
You'll also need to be:
18+ years old.
An NZ resident
Be employed or self-employed with a regular income
Have some form of security to offer.
Their quick online loan application
As a lender that mostly operates online, they require all customers to make their debt consolidation loan NZ applications online and to send them their supporting documentation by email or fax.
This entire loan application will take just 10 minutes and you'll be well on your way to getting your loan. You can expect to typically receive your funds within less than 60 minutes once they have approved your loan.
Free off your debt and enjoy the relief you deserve
A Future Finance debt consolidation loan can free up some of your monthly income so that you can live a life of better quality.
No more stress or anxiety of not being able to afford basic living expenses due to high debt repayments each month. Get your debt consolidation loan from them today to gain back control over your finances.
Benefits of becoming a Future Finance client
Great rates.
Adaptability and transparency.
Safety, security, and respect.
Reduced monthly repayments.
Outstanding customer service.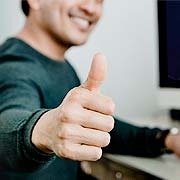 Future Finance is a trusted & reliable provider of debt consolidation loans
In our review, Future Finance adheres to the compliance criteria in accordance with Credit Contracts and Consumer Finance Act (CCCFA), where the granting the loan will not cause financial distress to the consumer.
Future Finance is a registered credit provider in New Zealand: FSP4261
Customer Reviews & Testimonials
"
When I approached Future Finance for debt consolidation, I knew I had chosen the right credit provider. They ensured that I was given all the required financial information as well as the amount ...
Charles W
— Bell Block —
I was looking for a loan that wouldn't be too stiff on my budget. When I saw the interest rates offered at Future Finance, I knew I made the right decision. The interest rates afforded me the opp...
Nicole R
— Benhar —
They were so very friendly and helpful. A company that delivers a great service to its clients.
Mills C
— Dunedin —
I love this company. They never once made me feel like I'm just a number.
Edwards O
— Auckland —
All I can say is that my finances are in a much better position now than before I called them. They helped me with the perfect solution for my dilemma.
Anderson G
— Christchurch —
Future Finance Contact Details
Contact Number
E-Mail
Website