Low-interest starting from 10.93%
Debt consolidation loans up to $80,000
Repayment up to 5 years
In-page navigation
---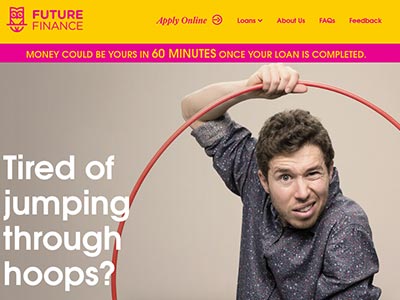 About Future Finance
As a modern online lender, we strive to make things as simple and straightforward as possible for our customers.
With us, there are no hidden fees or nasty surprises – just affordable personal loans with great customer service. If you want a lender who cares then Future Finance is right for you!
Affordable rates tailored to your credit
At Future Finance our rates start from as low as 10.94% - and we tailor each interest rate to suit the customer's credit as well as level of security, loan amount and loan term. We understand that everyone is unique and we strive to mould our quick loans to match every client's individual needs.
What Future Finance can offer you
Future Finance offers personal loans that can be used to purchase a car, consolidate debt or pay for home renovations.
Our loans range from $2,000 to $80,000 and we offer loan terms of between 6 months and 5 years. We require some form of security for all applicants and can work with people who have bad credit as well.
Understanding debt consolidation
Consolidating debt means that you combine all of your existing debts into one and take out a bigger loan which will allow you to pay these debts off entirely. You are then required to repay the consolidation loan only. Many times the rate you get will be lower than the rates on your smaller debt which will allow you to save money.
Future Finance Product Details
Loan Type

Debt consolidation loans

Interest Rate

10.93 – 100.67% p/a

Loan Amount

up to $80,000

Repayment

6 months to 5 years

Decision

60 minutes
Simple and straightforward debt consolidation loans
In order to be eligible for a debt consolidation loan with Future Finance, you must be over 18, be an NZ resident, and be employed or self-employed with a regular income and have some form of security to offer.
We will require your bank statements, proof of address and documents pertaining to the security you're providing.
Our online loan application
As a lender that operates online, we require all customers to make their loan applications online and to send us their supporting documentation by email or fax. This entire loan application will take just 10 minutes and you'll be well on your way to getting your loan. We will then begin to process your loan request and will likely get back to you in just 60 minutes or less.
How will debt consolidation help you?
A debt consolidation loan is not an ordinary loan. When you get it, all the interest rates that you were charged on all your previous loans will be narrowed down to one credit plan. Imagine all the money you would be saving. There are a number of customers whose lives have changed ever since they took this kind of loan. In essence, you are able to finally breathe again and do the things that you were no longer able to do due to being strained by debt. We advise our clients to make use of this credit plan because they will see the difference in their budget.
Can I apply for an additional loan?
There is usually no point for applying for an additional debt consolidation loan because you will be able to settle all your credit or at least most of it. We will check your expenses and how you are paying your existing advances and we find that everything is on the clear, we will be able to assist you the credit that you are looking for. The only time you should apply for credit is when there is a reasonable need such as a financial emergency.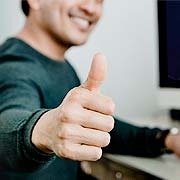 Future Finance is a trusted & reliable provider of debt consolidation loans
In our review, Future Finance adheres to the compliance criteria in accordance with Credit Contracts and Consumer Finance Act (CCCFA), where the granting the loan will not cause financial distress to the consumer.
Future Finance is a registered credit provider in New Zealand: FSP4261
Customer Reviews & Testimonials
"
When I approached Future Finance for debt consolidation, I knew I had chosen the right credit provider. They ensured that I was given all the required financial information as well as the amount ...
Charles W
— Bell Block —
I was looking for a loan that wouldn't be too stiff on my budget. When I saw the interest rates offered at Future Finance, I knew I made the right decision. The interest rates afforded me the opp...
Nicole R
— Benhar —
Future Finance Contact Details
Contact Number
E-Mail
Website