Low-interest starting from 22.95%
Debt consolidation loans up to $15,000
Repayment up to 3 years
In-page navigation
---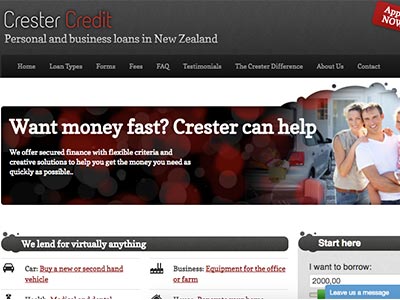 About Crester Credit
Getting out of overwhelming debt with a debt consolidation loan is easy.
Crester Credit is a New Zealand-owned and operated alternative credit provider that prides itself in fast turnaround times and impeccable customer service.
If you're looking for a debt consolidation loan at an incredibly low rate that will be delivered in just 24 hours – look no further!
They're all about efficient and speedy loans
As an alternative credit provider, they can afford to look at each and every credit application on an individual basis. They look past credit scores and bad credit history where applicants are able to provide the necessary security. If you have bad credit and need a loan to consolidate debt – they can help.
What I can use my debt consolidation loan for
While the main purpose of this type of credit is to give you money so you can attend to your debt consolidation issues, you are allowed to use the money for anything. Crester Credit is not worried about what you intend on using the money for, as long as you meet their requirements.
The wise decision would obviously be to pay off your debts so that you can improve your financial situation. Having the ability to clear off all your unsecured debts will improve your credit score immensely while providing you with the instant relief you deserve.
What Crester Credit can offer you
Whether you need a small loan to pay for a holiday or a large loan to pay off multiple debts, their affordable loans can help you get it done – quickly and easily.
Crester Credit provides a range of loan types such as personal loans, debt consolidation loans, car loans, bad credit loans, and business loans.
Consolidating debt with Crester Credit
Since their debt consolidation loans are secured, they can offer customers highly competitive interest rates and much more flexible terms than other traditional lenders. They offer loans from $500 to $15,000 and customers can choose to repay their loans in anything from 6 months to 3 years.
Paying a loan earlier than the required date
If you would like to settle your debt consolidation loan earlier than the scheduled date, you are welcome to do so. There will be no additional charges made to you. In fact, this will give you a few brownie points.
Fast and reliable
Getting your debt consolidation loan from Crester Credit will help you in a number of ways. First of all, you can rest assured that they are a responsible lender that always has your best financial interest at heart. Secondly, you will enjoy extremely fast assistance while getting the lowest possible interest rates on a loan that you can comfortably repay without stress.
Crester Credit Product Details
Loan Type

Debt consolidation loans

Interest Rate

from 22.95%

Loan Amount

up to $15,000

Repayment

6 months to 3 years

Decision

24 hours
Crester Credit has a simple online application
As an alternative credit provider, they pride themselves on being able to process loan applications that are made entirely online.
This means that you don't have to travel to them to apply but can sit in your own home and complete their easy loan application form.
Requirements for a debt consolidation loan
They require that all applicants be 18 or over, be NZ residents, and have a regular income that proves their ability to afford the debt consolidation loan they're applying for.
You'll need to provide them with your bank statements, ID, proof of address, and payslips. Since all their loans are secured, you must be able to provide the necessary documents to back up the security you are providing.
Step 1:
Do a quick online loan application or call them for assistance.
Step 2:
They will assess your information and determine if you qualify and for how much.
Step 3:
After approving your debt consolidation loan, they will pay the funds into your account, typically on the same day.
Enhance my chances of being approved for credit
If you are looking for a quicker way of ensuring that your credit profile is always up to standard, you have to ensure that you pay all your debts in time.
Failure to do this will render your credit profile negative and you may have difficulty getting a debt consolidation loan in the future. Crester Credit always advises their customers to not apply for an advance plan unless it is really important and necessary.
Benefits of a debt consolidation loan from Crester Credit
Improvement of your credit score.

Quick and safe cash payouts.

Confidentiality and transparency.

Getting out of debt with ease.

Low-cost loans that will suit you.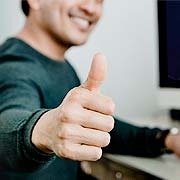 Crester Credit is a trusted & reliable provider of debt consolidation loans
In our review, Crester Credit adheres to the compliance criteria in accordance with Credit Contracts and Consumer Finance Act (CCCFA), where the granting the loan will not cause financial distress to the consumer.
Crester Credit is a registered credit provider in New Zealand: FSP229306
Customer Reviews & Testimonials
"
Applying for debt consolidation for the older generation such as us has become a little tricky. Technology has evolved and we tend to need help here and there. A friendly agent from Crester Credi...
Jonathan K
— Alexandra —
Given the urgency of my situation, I need a financial services provider that will be quick to attend to my loan application. Crester Credit didn't waste any time. Everything was done in the quick...
Faith O
— Allanton —
Thankful to Crester Credit, I was able to get a debt consolidation loan that afforded me to be able to pay for my other financial obligations. The interest rate charges weren't too high and my bu...
Maya B
— Amberley —
It was such a pleasure to deal with them from start to finish, they are so transparent and fast.
Ward E
— Tauranga —
The deal they offered me was great and I find it very easy to repay.
Watson E
— Plymouth —
A wonderful company with great solutions and service for the average kiwi.
Moore S
— Wellington —
Crester Credit Contact Details
Contact Number
E-Mail
Website
Physical Address
3 Shirley Rd, Mairehau

Christchurch

Canterbury

8013

New Zealand
---
Postal Address
PO Box 1730, Christchurch, 8013, New Zealand
Opening Hours
Monday

09.00 – 17.00

Tuesday

09.00 – 17.00

Wednesday

09.00 – 17.00

Thursday

09.00 – 17.00

Friday

09.00 – 17.00

Saturday

– Closed

Sunday

– Closed