Low-interest starting from 10.93%
Short-term loans up to $80,000
Repayment up to 5 years
In-page navigation
---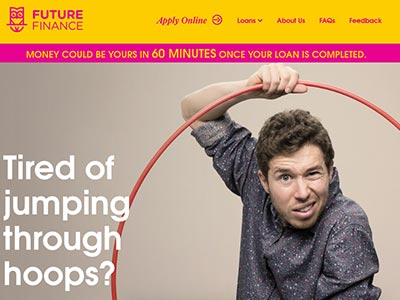 About Future Finance
If you need instant cash, but you don't want to be locked into long-term debt, Future Finance has the ideal short-term loan solution for you.
As a company that operates online, they are able to provide impeccable services and swift short-term loans you can easily apply for within minutes.
From debt consolidation, to pay for a weekend away their products and services are the most superior available in the New Zealand market.
Stress-free short-term loans
Being low on cash is stressful, but finding a solution can be even more stressful these days with banks and lenders becoming stricter. Future Finance helps people who are in need of quick cash, get the money they need with as little hassle as possible.
Short-term loans with optimal flexibility
As individuals, we are all unique and have our own preferences. This means that it is only logical that our loans should be as unique as we are in order to match our versatile needs. At Future Finance that is exactly what they aim to do.
There is no such thing as a golden rule in the eyes of Future Finance as they know that each loan is different and that is why they work so hard to design each short-term loan specifically.
What makes matters even better is that you are in full control of when and how often your repayments can be made.
What Future Finance can offer you
Future Finance is a registered financial services provider with vast experience and years of knowledge.
As a reliable lender that has been in operation for a number of years, you know you're getting the best service and the most affordable interest rates on the online lending market when you use them for your short-term loan needs.
Secured personal loans
They also offer personal loans that range from $2,000 to $80,000. These loans will require you to provide some form of collateral to secure your loan. Their interest rates are much lower than most lenders and start from as low as 10.93%.
A range of short-term loans and personal loans
These online loans are ideal for people who have encountered a temporary cash-flow shortage or emergency and need to borrow a small short-term loan or a big sum of money over a longer period with a personal loan. Their short-term loans are easy to obtain with minimal credit checks required.
Get a short-term loan that fits into your budget
Even though you're looking for a quick loan this does not mean that you can't demand a good interest rate. At Future Finance their rates are competitive and affordable. With them, you'll be able to decide whether you would like to make your repayments weekly, fortnightly, or monthly to fit in with your income schedule.
Enjoy dealing with a professional financial services provider that will work with you to arrange the most suitable combination of the term and amount for your short-term loan.
Future Finance Product Details
Loan Type

Short-term loans

Interest Rate

10.93 – 100.67% p/a

Loan Amount

up to $80,000

Repayment

6 months to 5 years

Decision

60 minutes
Our loans are affordable with their very low intersest rates
With them, you can receive your money in less than 60 minutes.
Here's how:
Firstly:
You can apply online or via a phone call to provide them with a few basic personal and financial details.
Secondly:
They will verify and confirm the information you provided them with. They will also determine the size of the loan they will be able to grant you according to your affordability.
Thirdly:
If your short-term loan is approved, you'll need to complete your application by signing whereupon you will receive the instant money in your account within under an hour
Things they will consider when approving your short-term loan:
Other debts you're still paying off.
Your income and affordability at the end of the month after expenses.
The amount of money you would like to borrow.
If you are looking for a secured or unsecured loan.
your credit history.
Short-term loans with interest rates from 9.95%
The amazing part of taking out a short-term loan with Future Finance is that you will have the flexibility of choosing a repayment term between 6 months and 5 years also depending on the amount of money they are willing to offer you.
With them, everything is easy, straight to the point, and super-fast. You can have the cash you need in less than 60 minutes if you apply now!
Benefits of a Future Finance short-term loan
Low-interest rates.
Easy applications via phone or 100% online.
A lender that cares about your financial well-being.
Impeccable customer service.
Future Finance – a lender that understands and cares
As a short-term loans provider, they understand that their short-term loans are mostly used to finance expenses of an unforeseen nature. This makes them an expert in the area of unforeseen circumstances and they understand better than anyone that unexpected events can make finances difficult to manage and control.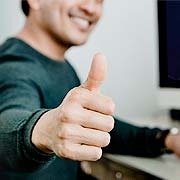 Future Finance is a trusted & reliable provider of short-term loans
In our review, Future Finance adheres to the compliance criteria in accordance with Credit Contracts and Consumer Finance Act (CCCFA), where the granting the loan will not cause financial distress to the consumer.
Future Finance is a registered credit provider in New Zealand: FSP4261
Customer Reviews & Testimonials
"
In today's economy we try to save money everywhere possible which is why I was pleasantly surprised when I found out I could save money on my loan from Future Finance! With the ability to repay m...
Celeste G
— Dobson —
After my vehicle broke down I was concerned with how I would be able to afford to fix her up. But, with the help of Future Finance, I was able to afford the repairs for my vehicle and even improv...
Stephen M
— Queenstown —
Over the years I had managed to accumulate one too many credit cards and began to struggle to meet my payments. But, with the help of a debt consolidation loan, all my debt was cleared and I only...
Donna B
— Riverton —
Future Finance is one of the best lenders I have ever applied with, they are friendly, fast and things are simple with them.
Lee J
— Napier —
Future Finance Contact Details
Contact Number
E-Mail
Website
Opening Hours
Monday

08:00 – 17:00

Tuesday

08:00 – 17:00

Wednesday

08:00 – 17:00

Thursday

08:00 – 17:00

Friday

08:00 – 17:00

Saturday

– Closed

Sunday

– Closed