Low-interest starting from 144%
Short-term loans up to $1,500
Repayment up to 6 months
In-page navigation
---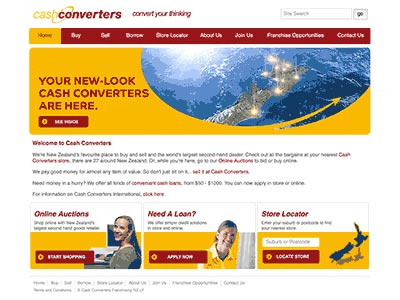 About Cash Converters
You can rest assured that what you see is what you get when it comes to their business practices. To make planning simpler there are no hidden fees or charges with them.
Buy or get a short-term loan in a few clicks
Short-term loans and small loan services are a big business for Cash Converters, which is the world's largest pawnbroker and second-hand trader. They have helped tens of thousands of regular Kiwis, and they are still helping more every day to get the cash they need.
Receiving a loan is a breeze
When you're low on cash, turn to Cash Converters for quick and easy answers. You have the option to apply in person, online, or via their mobile app. For those who don't have the time or inclination to fill out paperwork and wait for approval, their short-term loans process is simple, fast and entirely online.
Advantageous short-term loans
All people are subject to unforeseen expenses. An emergency might be anything from a flat tire, an abroad trip, to purchasing school supplies for your children. Regardless of the circumstances, you'll find yourself short on cash sometimes and in need of a fast, convenient, and trusted solution.
Thousands of New Zealanders rely on them each week for short-term loans. They are dynamic, fast, and honest, which is exactly what their customers are looking for.
New Zealand's trustworthy loan provider
As responsible lenders, Cash Converters ensure their customers receive the financial assistance they need through their short-term loans. They ensure their clients can afford to pay back the loan before they approve them.
What Cash Converters can offer you
When you choose to apply for a short-term loan from Cash Converters, you can rest assured that you will be capable of making the repayments when you are approved.
To protect their customers, they only lend money to those who are financially capable of making their repayments on time without hurting themselves financially.
Short-term loans with flexibility
A short-term loan is the best option for a small loan with flexible conditions. They offer short-term loans both online and in-store. You can borrow from $500 to $5,000, and repay it in 3 to 24 months. A credit check may be necessary, but not perfect credit history. On business days, funds are deposited within 24 hours following approval.
Pawn Loans couldn't be easier
Pawning is the act of bringing a valuable item into their store as collateral for a small short-term loan. They provide loans on everything from iPhones to gold. The value of the item you're pawning is factored into their offer.
The more valuable an item is, the more they can compensate you. Wait to collect your item until you've repaid the loan, or prolong it month by month until you pay it in full.
Reap the benefits of your possessions
Don't let things collect dust in your home because you don't use them. Transform them into an immediate short-term loan. When you shop at Cash Converters, they strive to provide you with the best value possible. They are here to help you get the money you need, after all.
They will give you the advice you need on what your items are worth and how to best access the finances you require.
Cash Converters Product Details
Loan Type

Short-term loans

Interest Rate

144 – 480% p/a

Loan Amount

up to $1,500

Repayment

30 days to 6 months

Decision

1 hour
We will convert your money problems into quick cash
If you require a little loan that is handy, has changeable payback amounts, and has adjustable repayment durations, then a short-term loan is the best financial solution for you.
Cash Converters short term loans NZ are available both online and in-store. Apply now to access the funds you need.
Here are the necessary steps to apply:
You can apply from any device with an internet connection via their website or their mobile application.
They will examine the specifics of your application to ensure that they are lending you an amount that is affordable and that it will meet your requirements.
They will then contact you to finalise your agreement after your application is approved. Your money will then be transferred immediately to your bank account.
Lending criteria for their short-term loans
It is necessary to provide proof of income.
Identification documentation is required.
You must be over the age of eighteen.
Identification as a method of proving your residency.
Provide your contact information for them to get in touch with you.
Benefits of short-term loans
Borrow $500 to $5,000 between 3 and 24 months with their flexible loan terms.
They know how important speed is. It takes only a few minutes to fill out their online loan application and approvals are fast.
With their loans, there are no additional charges. When it comes to their fees and prices, they are completely honest and open with their customers.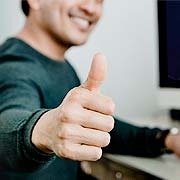 Cash Converters is a trusted & reliable provider of short-term loans
In our review, Cash Converters adheres to the compliance criteria in accordance with Credit Contracts and Consumer Finance Act (CCCFA), where the granting the loan will not cause financial distress to the consumer.
Cash Converters is a registered credit provider in New Zealand: FSP384946
Customer Reviews & Testimonials
"
With a family and an office job, I do not find the time in my busy schedule to make my way down to the bank. But with Cash Converters, I do not have to! With the choice to complete online applica...
Mark M
— Eastbourne —
After my pooch needed an emergency surgery I did not know how I would make it through the month. But with the help of Cash Converters, I was able to get my pooch the surgery he needed.
Suzanne S
— Featherston —
When an unforeseen situation rolled up on my doorstep I needed a fast response to ensure that I could take action before anything detrimental occurred. Luckily Cash Converters was right on it and...
Michelle E
— Rai Valley —
I was so concerned that my bad credit would stop me from getting the additional money I needed to cover my unforeseen medical expense but with the help of Cash Converters, I was able to relieve m...
Mike B
— Queenstown —
Cash Converters Contact Details
Contact Number
E-Mail
Website
Physical Address
99 Queens Dr

Lower Hutt

Wellington

5010

New Zealand
Opening Hours
Monday

09:00 – 17:30

Tuesday

09:00 – 17:30

Wednesday

09:00 – 17:30

Thursday

09:00 – 19:00

Friday

09:00 – 18:30

Saturday

09:30 – 17:00

Sunday

10:00 – 16:30