Low-interest starting from 7.95%
Peer-to-peer lending up to $20,000
Repayment up to 2 years
In-page navigation
---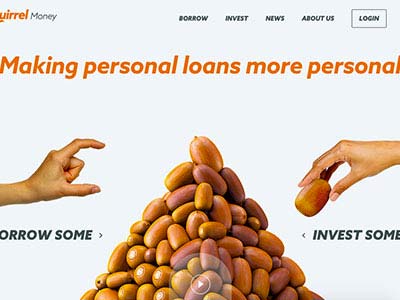 About Squirrel Money
Squirrel Money is New Zealand's favourite peer-to-peer lender that caters to all Kiwis who want more flexibility, 100% transparency and better rates.
Also called person-to-person lending, we offer a platform where people looking to invest their money for better returns meet people looking to borrow at lower rates.
Knowing where we fit in
As a relatively new player in the field, Squirrel Money has made its way up the ranks and is now one of New Zealand's most popular personal loan providers. We help Kiwis from all walks of life get the finance they need to move on and move up in life.
What Squirrel Money can offer you
At Squirrel Money we offer personal loans that range from $3,000 to $70,000 and we do it at a much more affordable rate, with better terms, more flexibility, complete transparency and, much faster.
If you want to dictate the terms of your loan than Squirrel Money is for you.
Our loan details
With us, you can get a peer-to-peer loan of up to $70,000 and you'll be able to choose a loan term of either 2, 3 or 5 years. Our rates start as low as 9% and go up to 14% which is lower than all the major banks in the country and about half of that offered by other boutique finance companies and online lenders.
Squirrel Money Product Details
Loan Type

Peer-to-peer lending

Interest Rate

from 7.95%

Loan Amount

up to $20,000

Repayment

4 weeks to 2 years
We offer peer-to-peer lending - we do it the right way
We're high quality, responsible lender that you can trust to get you financed at the lowest p2p loan rate on the market with the most suitable loan term for your budget.
Where you can apply for a loan
To apply for a quick loan with Squirrel Money all you need to do is visit our website and start the online loan application process. This process is quick and painless and will have you sorted in no time. You will first need to create a Squirrel Money account which should take you only a minute or two.
A few important details
Squirrel Money does not offer bad credit loans and will assess each applicant based on their credit history and income on an individual basis. If you are refused a loan this means that you may have not met our minimum eligibility requirements and recommend that you try again in a few months time.
Why was my loan application declined?
If your credit profile is not at the rank that we expect it to be, we will have no choice but to decline your loan application. We don't our customers getting into serious debt that will prove to be quite a mission to pay back. At the end of the day, while we might be running a registered financial services provider, we also want our clients to be able to get the best credit deals money can buy. If your affordability is not up to par, you will have serious problems paying back the loan and your credit profile will be further dented.
Can I apply for more than one peer to peer loan?
If your credit allows you to add another loan, we will approve your advance plan. We first need to verify that you can afford an additional loan and we will take it from there. We usually advise our clients to first pay off their existing credit plan before applying for future credit. Should you need the money for an emergency, we will be able to assist you. Financial discipline is paramount when you are loaning money because once your affordability is jeopardized, it will be difficult to repair it again.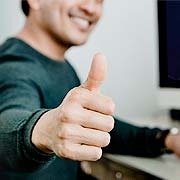 Squirrel Money is a trusted & reliable provider of peer-to-peer lending
In our review, Squirrel Money adheres to the compliance criteria in accordance with Credit Contracts and Consumer Finance Act (CCCFA), where the granting the loan will not cause financial distress to the consumer.
Squirrel Money is a registered credit provider in New Zealand: FSP354706
Customer Reviews & Testimonials
"
My peer to peer loan application was easy to follow through and completed within 10 minutes.
Isabella V
— Greymouth —
The loan application system at Squirrel Money is so convenient to use!
Nicholas M
— Grovetown —
Squirrel Money Contact Details
Contact Number
E-Mail
Website
Physical Address
Level 2, 20 Beaumont

Auckland

Auckland

1011

New Zealand
---
Postal Address
PO Box 911254, Victoria Street, West Auckland, 1142, New Zealand