Low-interest starting from 29.95%
Personal loans up to $20,000
Repayment up to 7 years
In-page navigation
---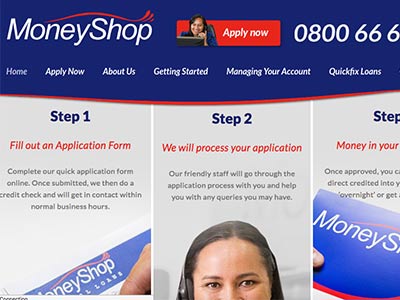 About Money Shop
If you need a personal loan, Money Shop is here to assist you.
In 1993 Money Shop greeted NZ with enthusiasm and smiles. They are a privately owned NZ finance company that now boasts 5 branches. These are mostly located in Auckland with one branch situated in Northland.
Money Shop specializes in personal loans and they strive towards giving their clients finance options that are quick and easy. No-fuss and no-stress personal loans are what they aim for.
Personal loans that fit you like a glove
When it comes to personal loans in New Zealand, Money Shop gives you tailor-made options. Their personal loans are designed with flexibility. This ensures that your personal loan fits you uniquely.
They strive to bring you personal loans that are quick, easy, and friendly as they understand that times can get tough. Money Shop started with a mission to better the financial situations of their clients. This is evident in everything they do. With Money Shop, you get more than just a personal loan.
Get your loan from a company with values
Many finance companies claim to give you only the best. Money Shop has strong values when it comes to its customers as well as its staff.
They believe that respect is an important part of a good relationship. Treating not only their customers but also their staff with the utmost respect is highly valued at Money Shop. With the main goal of satisfying their clients, you can rest assured that Money Shop has only your best interests at heart. That is a promise they keep.
What Money Shop can offer you
There are many types of personal loans on offer at Money Shop. Knowing what you need the cash for makes the process easier.
If you need a new car, a personal loan from Money Shop will enable you to drive away in a set of new wheels in no time. Whether it is debt consolidation or paying for a medical emergency, no reason is unreasonable to Money Shop. They care and they make it their business to make you happy.
A personal loan for every occasion
Sometimes things just don't go as planned. You have been planning that well-deserved family holiday for a while now but finances just won't allow it right now. That is no problem with Money Shop. With a personal loan from them, you will be on your way to your holiday destination sooner than you think.
Even if you just need quick cash but have no security, Money Shop has a solution for that too. Contact them today and find out how they can help you with a personal loan.
A little extra help from Money Shop
It is always beneficial if you are able to plan ahead. Knowing what you need, how you are going to get it, and how much you need to repay is always good. With the handy personal loan calculator from Money Shop, you will get all that information in one place and in no time.
Simply select your personal loan amount as well as the terms that you would like to repay your personal loan and everything you need to know will be displayed in seconds.
Money Shop Product Details
Loan Type

Personal loans

Interest Rate

29.95 – 34.95% p/a

Loan Amount

up to $20,000

Repayment

6 months to 7 years

Decision

24 hours
At Money Shop we have a quick and easy loan process
Now that you know how great Money Shop is, the burning question is how to go about getting a personal loan from them.
Once you have chosen the personal loan you need you are now ready to apply.
Below is a list of requirements:
You will need two different forms of identification of which one needs to include a photo.
You will need a 3 months bank statement showing your income and expenses.
You need proof of income or 3 months of payslips from your current employer.
Lastly, you will need proof of residency.
If you have all of the above-required documentation you are now ready to apply for your personal loan from Money Shop. Simply hit the apply now button and start your application.
The easiest personal loan application ever
This process will take you about two minutes to complete. This is just another way that Money Shop puts itself above the rest. They bring you the easiest online personal loan application process ever.
Step one:
You will first make use of Money Shop's useful online personal loan calculator to indicate your loan amount and your preferred repayment term. You are now ready to complete the personal loan application form.
Step two:
The personal loan application is super easy and straightforward. You will be asked general personal information regarding the following:
Your contact details.
Address information.
Employment information.
Loan information.
Step three:
Now that you have completed your personal loan application online you are ready to submit it if you are sure that everything is in order. Your application will now be sent for review and a friendly agent will be in touch with you shortly.
Step four:
As soon as they have everything they need to process your personal loan, the whole process takes about two hours to complete. It really doesn't get much quicker or easier than this.
Choose Money Shop today for faster and friendlier service
When you decide to get a personal loan for whatever reason you need to make sure that you choose a lender that values you. Knowing that you are being looked after well financially makes the process of obtaining a personal loan better.
Choosing Money Shop for your personal loan needs gets you the outstanding service you deserve. They make sure that you are happy and that the personal loan you take is suited to your exact needs.
The benefits of a personal loan from Money Shop
They offer you competitive rates.
You can have the money in as little as two hours.
They bring trusted online loans to NZ.
They offer a quick and easy application process.
Their personal loans are flexible and tailored to suit you.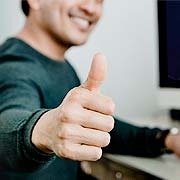 Money Shop is a trusted & reliable provider of personal loans
In our review, Money Shop adheres to the compliance criteria in accordance with Credit Contracts and Consumer Finance Act (CCCFA), where the granting the loan will not cause financial distress to the consumer.
Money Shop is a registered credit provider in New Zealand: FSP2001
Customer Reviews & Testimonials
"
I needed to get a personal loan in order to buy my new car. I was unsure of where to look when a friend referred me to Money Shop. I was treated with the utmost respect and I was very impressed w...
Lee O
— Auckland —
A friend told me about Money Shop as she had obtained a personal loan from them recently. I was so impressed by their easy online loan application process. I got the money on the same day.
Wilson K
— Wellington —
I needed a personal loan fast and after a quick internet search, I found Money Shop. I was stunned at how quick and easy their personal loan process was. I will be recommending them to everyone.
Brown T
— Auckland —
Money Shop Contact Details
Contact Number
E-Mail
Website
Physical Address
593 Great South Rd

Auckland

Auckland

1062

New Zealand
---
Postal Address
PO Box 5967, Lambton Quay, Wellington, 6145, New Zealand