Low-interest starting from 227%
Quick loans up to $1,000
Repayment up to 45 days
In-page navigation
---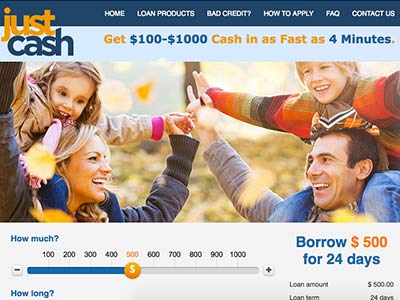 About Just Cash
The Ferratum Group is a popular and specialized microloan provider in the financial industry.
Our main objective is to be the world's first choice when it comes to microloans, and after many years are we have accomplished huge feats and operate from over 20 countries.
We are at all times dedicated to the financial success of individuals by offering them the products and services that they need, to cope with the situation at hand. Our assistance with fast loans gives the consumer breathing room when cash flow escapes them.
Just Cash to the rescue
We all have our emergency moments in life where there's more empty wallet space than we realized. When those times visit our daily lives, the best thing we can do is to find a way to quickly sort out the problem so as to not get into any deeper account issues. That is where Just Cash comes to the rescue!
Having access to quick cash is absolutely necessary when you need to have an emergency. Just Cash welcomes all consumers that are 18 years or over to apply for an instant loan to solve their quick loan needs! We offer competitive interest rates and have a watertight privacy policy so that you can have peace of mind that you're dealing with a number one microloan company.
Straightforward terms and conditions
Our terms and conditions are fairly simple and straightforward and the turnaround time on the application process is one of the fastest out there! What does Just Cash do for you? We remove all the hassle and headaches from the loan application. No more waiting days on end only to receive a possible rejection.
Banks, unfortunately, are difficult this way and emergencies don't have the luxury of time. Another element that you can expect to have left out of the process is unnecessary paperwork. Say goodbye to delays with Just Cash!
What Just Cash can offer you
Our payday loans mean quick and convenient cash as soon as you need it.
No mess, no fuss, and we can assure you that you'll receive services excellence since this is one of Just Cash's most popular products.
Once you're approved, you can expect the cash within just minutes. A cash loan in your bank account is what you're after and speed and convenience are something we understand are fundamental where emergencies are concerned.
The application process is speedy and efficient
Who would have thought you could complete an entire application with uploaded documents in just minutes? Just Cash makes this all possible for you without even breaking a sweat! You can rely on instant funds if your loan is approved. If you're an existing customer, the response time and access to funds are even quicker. It's hard to imagine, but it's true.
Using a microlender for your same-day loans has been the most ideal solution for some time now due to the lack of red tape that goes hand in hand with banks. Our products and services come with favorable outcomes virtually every time provided you qualify.
Unsecured short term loans
You'll save hours and energy when easily applying through our online loan platform. Borrowing amounts are from $100 and up to $1000. No matter the figure, you will not provide any security, since we don't require it! Our repayment terms are attractive from just 7 to 45 days and all our rules and regulations are transparent. We strive to be as open and honest at all times to our customers so that they have complete peace of mind when dealing with us through their loan applications.
Just Cash Product Details
Loan Type

Quick loans

Interest Rate

from 227%

Loan Amount

up to $1,000

Repayment

7 days to 45 days

Decision

2 hours
Say "hello cash" and "goodbye burdens" with Just Cash
In New Zealand, there is one thing that you can always rely on in the financial world and that Is that you can get access to fast cash! Just Cash has been your favourite solution when you need money in a hurry and are trying to achieve your cash goal with the least amount of burdens possible.
Our quick and very reliable fast loans are available to those who meet the minimum criteria and are over the age of 18 years. Make sure that you possess a New Zealand ID card as proof of citizenship, and don't' forget your driver's license either, because we need that too.
Unfortunately, you will not be able to apply for a loan if you aren't earning a stable income. So, ensure that you have proof of this before you apply. As soon as all your ducks are in a row, you simply complete the online application form and you're good to go.
Online is for ultimate convenience
Are you at home? Already in your pyjamas? No need to worry about your outward appearance, since you can submit your application for a quick loan in any position, provided you have an internet connection. Should you need help choosing the amount you qualify for, we'll assist! If this isn't your first time experiencing a cash emergency, Just Cash will go the extra mile to show you that we value your support by wavering any charges for the second application.
Our application process is confidential and 100% secure
Transparency & total discretion are two components at the core of our business. Our offering to you for short-term loans and payday loans are secure, even though we offer new and current technology by applying by text message.
First-time clients will have the option to apply for loans up to $200 which can be repaid over a period of 7 to 25 days. Each client will receive a PIN in order to easily obtain the funds. Once your loan is repaid, you'll have access to loan applications to the value of $300 and up to $600 with a longer period stretching up to 45 days.
Just Cash says it all – when you're in a cash emergency, you don't need anything, "just cash".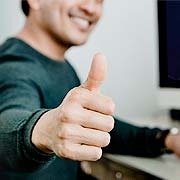 Just Cash is a trusted & reliable provider of quick loans
In our review, Just Cash adheres to the compliance criteria in accordance with Credit Contracts and Consumer Finance Act (CCCFA), where the granting the loan will not cause financial distress to the consumer.
Just Cash is a registered credit provider in New Zealand: FSP70021
Customer Reviews & Testimonials
"
When my husband and I decided to embark on a new business venture, finding the right loan company proved far more difficult than we anticipated. As with every legal contract, we expected the fine...
Owen J
— Auckland —
As far as online lender companies go, it got the job done. Hassle free. No annoying sales pitches, sounding too good to be true. Quick. Simple. To the point. Just the way I like it
Darren S
— Hamilton —
Just Cash Contact Details
Contact Number
E-Mail
Website
Physical Address
132 Hurstmere Road

Auckland

Auckland

0622

New Zealand
---
Postal Address
PO Box 33-1009, Takapuna, 0740, New Zealand
Opening Hours
Monday

09:00 – 17:00

Tuesday

09:00 – 17:00

Wednesday

09:00 – 17:00

Thursday

09:00 – 17:00

Friday

09:00 – 17:00

Saturday

– Closed

Sunday

– Closed