Low-interest starting from 12.95%
Debt consolidation loans up to $20,000
Repayment up to 5 years
In-page navigation
---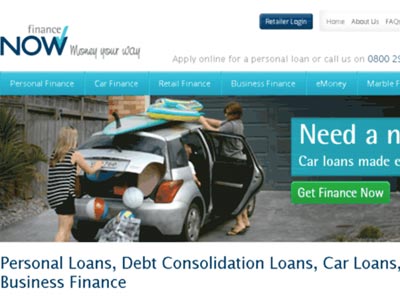 About Finance Now
Finance Now is one of New Zealand's leading alternative credit providers with one of the largest range of financial products available to consumers.
We are an innovative lender that offers you're less stringent lending criteria, flexible terms and decent interest rates that you'll certainly appreciate.
Our people care about quality
Apart from our fantastic rates, flexible products and extensive range of loan types, Finance Now has a team of people that care about quality and strive to deliver only the best quality and customer service. When you deal with us you're dealing with people who are just like you and who care about your well being and financial success.
What Finance Now can offer you
Finance Now's website offers consumers a range of nifty tools which can help you figure out what your ideal loan looks like.
You can make use of our advanced loan calculators, find the ideal loan type for your needs and even find insurance products that will fit into your lifestyle and budget.
Debt consolidation loans on finance now
We offer fantastic rates on our personal loan – which means that they are ideal for debt consolidation. Debt consolidation means combining your smaller, unsecured and high interest debts together and taking out another, cheaper loan to pay them off. We offer secured loans of up to $20,000 at a rate starting from just 12.95% per annum
Finance Now Product Details
Loan Type

Debt consolidation loans

Interest Rate

12.95 – 29.95% p/a

Loan Amount

up to $20,000

Repayment

6 months to 5 years

Decision

48 hours
We are the professionals when it comes to debt consolidation loans in NZ
We recommend that you make your way to our website and use our loan calculators to find out how much you need to borrow to consolidate, how much it will cost and how much you can save.
Once you know how much you need to borrow and how much you can afford to pay a week – you can then apply for your loan online.
Our basic eligibility requirements
At Finance Now we don't have such strict lending requirements like banks do but, we will require you to provide security for your personal loan. If you cannot provide security yourself we will encourage you to provide a guarantor who can so that you can secure the loan. We require applicants to be over 18, NZ residents and employed with a stable income.
I meet the requirements but my debt consolidation loan was still declined
Meeting all the requirements doesn't necessarily mean your debt consolidation application will be approved. We also need to check whether you can actually afford the loan you are applying for. This is where we often get the problem. Clients usually don't have a positive credit score and their application ends up rejected for these reasons. We will always give you valid reasons when your credit request has been turned down and we will not close our doors on you. The customer is welcome to apply in the near future once have settled some of your debts and are able to request further credit.
How can I increase my credit score?
The best way to increase your credit score is by saving more and spending less. Outline the difference between a financial need and want and stick to your budget. If you can't afford something, there is no need to put yourself into unreasonable debt to get it. Pay your loans and fast as you can, you can also set up early payments if it is possible. It is important that a customer does whatever it takes to retain and maintain good credit score. It will always work to your advantage.
Customer Reviews & Testimonials
"
Finance Now gave me the relief of knowing that my debt consolidation wouldn't take longer than expected. Everything was done in the quickest turnaround time. By the end of the same business day o...
Peter P
— Balfour —
Finance Now was able to put me at ease by providing me with accurate and factual information after applying for credit. They didn't give me misleading information and refrained from informing me ...
Isabella W
— Barrhill —
Finance Now Contact Details
Contact Number
E-Mail
Website
Physical Address
---
Postal Address
Finance Now Ltd, PO Box 1204, Invercargill, 9840, New Zealand
Opening Hours
Monday

08:30 – 18:00

Tuesday

08:30 – 18:00

Wednesday

08:30 – 18:00

Thursday

08:30 – 18:00

Friday

08:30 – 18:00

Saturday

09:00 – 16:00

Sunday

– Closed