Low-interest starting from 15.21%
Car loans up to $20,000
Repayment up to 5 years
In-page navigation
---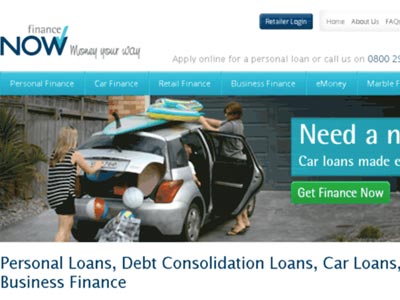 About Finance Now
If you are looking for car finance right now, Finance Now is the company that will help you.
Founded over 20 years ago, Finance Now has been exceeding expectations when it comes to helping their people when they are in financial difficulty.
Not only do they finance the most competitive car finance in New Zealand, but they have also helped more than 500 000 Kiwis achieve financial goals by helping them when in need.
Car finance with a breeze
Promising to provide you with hassle-free car loans and easy application, Finance Now allows you to apply online through their up-to-date online platform. Applying for finance can sometimes be a little off-putting, so Finance Now only asks for the most necessary documents and information.
This method of finance application helps you feel comfortable when going through the application process.
Finance Now has experienced and friendly professionals working for their team, so when you are needing some help you can always call their helpline to speak to one of their friendly agents.
Looking out for you when you are in need
Finance Now will never loan you the money if you are not in a position to pay it back because they care for you and your financial wellbeing. The rates and fees that Finance Now provides you, vary based on the type of business that is lending the money.
Car loans are provided by a Licensed Motor Vehicle Dealer, giving you peace of mind that your car loan is legitimate and that you can feel comfortable when applying for it.
What Finance Now can offer you
Offering you competitive and sometimes interest-free options, there is no other vehicle finance provider better than Finance Now.
With repayment terms of 6 months to 5 years, you have the option of getting the wheels you have always wanted without overextending your finances to make it happen.
Finance Now can offer you car loans of all types, depending on who your car dealership is, and what your financial situation is. You might be lucky enough to land an absolutely interest-free car loan of 0%.
What if my credit score is not perfect
With Finance Now, whether you have a bad credit history or not, you will still stand a chance to get financial help. There is always a solution to your problem and Finance Now aims to help you in any situation.
Be confident in the decision you make
Before you finalize your car loan application, Finance Now will provide you with all the terms and fees in order for you to make an informed decision.
Do it yourself with their car loan calculator
On their online platform, you are provided with a car loan calculator where you are able to change the status of the bars in order to find out exactly what you need to know.
You will be able to determine what you will be paying, choose the repayment terms to suit you, and find out the total vehicle finance amount you will be paying over the entire term.
Finance Now Product Details
Loan Type

Car loans

Interest Rate

from 15.21%

Loan Amount

up to $20,000

Repayment

6 months to 5 years

Decision

48 hours
With Finance Now you can get an affordable car loan through our online platform
When applying for a car loan through Finance Now, loan applications are subject to responsible lending inquiries.
When you apply for a car loan, it will include a $195 application fee, and you will be subject to a $2,50 monthly service fee. Your car loan term options can range from 6 to 60 days, all depending on what will suit you best. Protection Insurance (PI) is optional to you and is not included in the payment amounts on the loan calculator.
Assistance at the click of a button
If you ever need assistance or have any inquiries on your account, you can call the contact number provided on their website or you can send them a message by clicking on the link that says 'message'.
Applying for your car loan is simple
Once you are happy with the loan calculator figures, you can click on the Apply Now button on the bottom left of the loan calculator. The Apply Now button will take you through to a page where you will need to complete an online application.
Step one:
They will ask you to tell them about yourself. They will ask you for your personal details, contact details, and general financial questions too.
Step two:
Once you have completed the application form, you will receive an online vehicle finance pre-approval confirmation.
Step three:
After receiving your pre-approval, a car loan consultant will contact you to confirm your details with you. You will also have to submit some documents for verification.
Step four:
Get your desired car.
The Finance Now car loan application has been designed as fast and easy for you to apply and drive away in your new car within a few winks. Apply today and get the best vehicle finance deal possible, from a company that will go more than the extra mile for you.
Requirements for a car loan application with Finance Now
You need to be an NZ citizen.
You must be older than 18 years old.
You will need to provide your monthly or fortnightly income.
You need your employment details.
You need to provide your current proof of ID, passport, driver's, or any form of valid identification.
Benefits of using Finance Now
Their online application is fast and easy to follow.
Finance Now works hand in hand with over 200 car dealerships around New Zealand.
Finance Now doesn't only deal with car loans but provides many other forms of financial assistance too.
They put their customers first.
Bad credit welcome.
Affordable and low-interest rates.
Access to guidelines and helpful car buying tips.
Customer Reviews & Testimonials
"
Got the money quickly; wasn't expecting it to be so easy. Will definitely use Finance Now again in the future.
William L
— Dunedin —
I applaud the staff for how well they treated me throughout the process of my loan application. I experienced such top class customer service and usually, a challenging process was nothing but a ...
Kalani C
— Auckland —
I was seriously struggling to find a decent car loan company that I felt comfortable with. Finance Now helped me and I am so grateful for that.
Salesdon H
— Christchurch —
Thanks to Finance Now, I am able to buy my very first car. I will never look back from here.
Jamieson K
— Queenstown —
I am a proud owner of my first, beautiful, silver SUV in New Zealand. When my family and I moved here, times were tough and we have been struggling to buy our own car for a while now. Thanks to F...
Yulli M
— Nelson —
Finance Now Contact Details
Contact Number
E-Mail
Website
Physical Address
---
Postal Address
Private Bag 41901, St Lukes, Auckland, 1346, New Zealand
Opening Hours
Monday

08:30 – 18:00

Tuesday

08:30 – 18:00

Wednesday

08:30 – 18:00

Thursday

08:30 – 18:00

Friday

08:30 – 18:00

Saturday

09:00 – 16:00

Sunday

– Closed