Pretty Penny Loans
Updated
Payday loans up to $500
Repayment up to 42 days
In-page navigation
---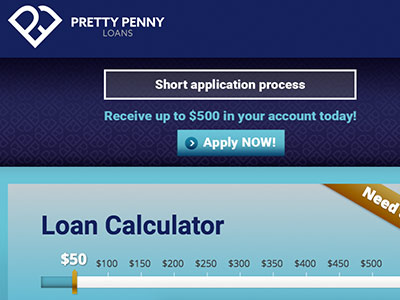 About Pretty Penny Loans
Pretty Penny Loans has been helping New Zealanders beat the cash crunch with affordable competitive payday loans for many years.
Clients looking for quick and easy payday loans in New Zealand because expenses are higher than expected can get themselves back on a firm financial footing with Pretty Penny Loans
Building their loans business on reliability
The major drawcard of Pretty Penny Loans is that they are always transparent when it comes to providing payday loans online.
Pretty Penny Loans financial consultants are highly trained in all aspects of the Credit Act. They are always upfront with clients, who know exactly what they will be paying in terms of cost for any payday loan.
Pretty Penny Loans place a high premium on responsible service practices. Furthermore, the company is reliable and honest in keeping the client updated with turnaround times in paying out loans. Pretty Penny Loans have some of the most affordable quick payday loans in the marketplace.
The credit provider is flexible with product offerings, which helps clients determine how much they can borrow and over how many installments they can repay any payday loan.
What Pretty Penny service offers clients:
Clients can decide how much additional money they want to repay on loans every month.
Additional repayments come at no extra cost
Pretty Penny Loans is a registered credit provider
Helps clients improve bad credit standing
They only provide loans they know clients can afford
What Pretty Penny Loans can offer you
Through a simple click of a mouse, clients can access the credit provider's website for their choice of an online payday loan.
Once the client decides how much he or she wants to borrow, they can proceed to fill in the online loan application for their payday advance loan. On the website, clients can make use of the loan calculator which will give them an indication of how much a loan will cost.
What clients get with a payday loan:
All loans are pegged at affordable interest rates
Quick, easy, and efficient processing of applications
Loans can be approved in an hour
Loans are repayable over shorter periods than the big banks
The company won't deviate from the negotiated cost of the loan
Boost credit score with a payday loan
A major advantage of Pretty Penny payday loans is that clients can use them to their advantage when it comes to boosting credit scores.
These loans are welcome for emergency cash needed for repairs or a kitchen refurbishment. However, if clients settle their installments on payday loans responsibly, they can get more than what they bargained for.
This responsible approach to settling the payday online loan debt is a welcome boost for their credit record. This means that clients can obtain better finance in the future in terms of borrowing larger amounts and negotiating lower interest rates.
This translates into a win-win situation for all clients and their financial standing.
Pretty Penny Loans Product Details
Loan Type

Payday loans

Loan Amount

up to $500

Repayment

7 days to 42 days

Decision

1 hour
Is payday still too far? We have quick payday loan solutions
The advantage of Pretty Penny Loans is that clients can apply for quick payday loans in New Zealand that range from $50 to $500 at an annual interest rate of 365%.
The payment terms are over a short-term period which means that clients do not have to commit themselves to pay debts over a long-term period.
Speed and efficiency is the name of the game at Pretty Penny Loans. Clients can have their loans approved in one hour. Repayment periods are advantageous to clients who can repay their payday loans for from 7 to 42 days.
Pretty Penny Loans complies with rules governing the Credit Contracts and Consumer Finance Act (CCCFA), where granting of the loan will not cause financial distress to the consumer.
Many options in the basket for payday loans clients
Clients enjoy a variety of offerings. Therefore when it comes to payday loans online, Pretty Penny Loans can supply every need.
However, the different product offerings and client circumstances make it confusing when it comes to making the right choice. But potential clients need not fear.
Pretty Penny Loans are experts in their field and are well trained to help every client determine how much they should borrow. They will also guide each client concerning which payment terms and repayment amounts are suited to every individual based on their financial standing.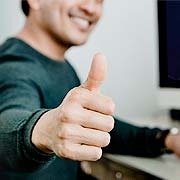 Pretty Penny Loans is a trusted & reliable provider of payday loans
In our review, Pretty Penny Loans adheres to the compliance criteria in accordance with Credit Contracts and Consumer Finance Act (CCCFA), where the granting the loan will not cause financial distress to the consumer.
Pretty Penny Loans is a registered credit provider in New Zealand: FSP526046
Customer Reviews & Testimonials
"
My occupation requires me to travel a lot which leaves me little time to deal with personal matters such as finance. Thanks to the online application I was able to apply for a loan between my tra...
Phil M
— Tairua —
When I began my journey with Pretty Penny I knew that I was in for a treat. The staff is friendly, the loans are affordable and the rates are fair. Great service I will continue to support!
Bob P
— Lincoln —
A friend of mine boasts only praises about Pretty Penny and I am now happy to say that I will be joining her. You are now a highly recommended lender on my list!
Marge P
— Luggate —
The first time that I found myself with an unforeseen expense I was very stressed out. But after using Pretty Penny's services the first time I knew exactly what to do after an unforeseen expense...
Amanda S
— Uruti —
Pretty Penny Loans Contact Details
Contact Number
E-Mail
Website
Physical Address
---
Postal Address
PO Box 11360, Palm Beach, Papamoa, 3151, New Zealand