Low-interest starting from 227%
Payday loans up to $1,000
Repayment up to 45 days
In-page navigation
---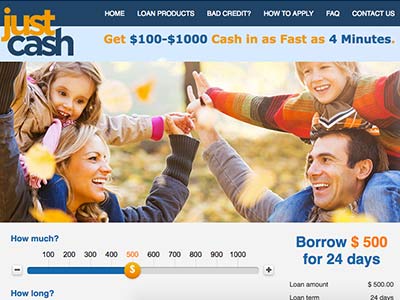 About Just Cash
When you choose to use Just Cash, you're using a company that is part of the Ferratum Group.
We have an extremely secure platform for online loan application for any loan type or service that we offer. Our offerings have been assisting clients for well over 10 years and we're growing stronger with each new year. Just Cash forms part of a group that leads the industry and we provide fast, simple and mobile banking solutions to the customers who are after convenience!
We connect customers, peers and service providers
Our branches are visible and reach across the span of 23 countries and our geographic expansion continues to develop. Our core vision is to be the leading choice for sameday loans in the mobile banking industry. At Just Cash, not only do we value our clients, but we value our partners too. Through our launch of the Mobile Bank, Ferratum now prides itself on the global platform that connects customers, peers and service providers.
We value our customers
The customer experience is at the core of our endeavours. We aim to grow our database of clients even further, offering flexible financial avenues and products that favor the way times have changed and suit the lifestyles of all the consumers out there. We aim to assist our clients through their financial burdens by offering them loan products where their smart device becomes a mobile bank! We believe in giving our clients access to instant loans for cash emergencies.
What Just Cash can offer you
Just Cash offer all our clients fast payday loans and can guarantee you an improved cash flow with our microloans that will offer you $400 if it's your first loan with us.
Second-time clients can apply for even more! Emergencies affect everyone, and when you apply for a payday loan, you can be sure to keep your head above water until your next paycheck comes in.
Easy loan applications
Visit our website to see just how easily you can apply for a microloan with Just Cash. We have made the process user-friendly and extremely easy to follow. Coupled with our handy sliding scale tools and loan calculator, you are able to determine the total repayment right away. Do you wish to discover just how to go about obtaining a payday loan and ultimately rid yourself of the financial trouble you're in? Contact us now, or even visit our FAQ page. Our website is filled with reviews and information on how to go about obtaining that much-needed same-day loan.
Fast loan payouts
When applying for a online loan, the funds can be transferred into your account within 24 hours! Just Cash is a registered provider and strictly abide by the Credit regulations. A payday loan will help get you and your finances by until your next paycheck. Also, your finances should remain favour intact, since you have up to 25 days to repay the loan. You'll need a few documents handy for the uploading process and must possess a valid New Zealand driver's license before considering applying.
Just Cash Product Details
Loan Type

Payday loans

Interest Rate

from 227%

Loan Amount

up to $1,000

Repayment

7 days to 45 days

Decision

2 hours
Just Cash boosts your confidence when it's time to take out a loan
Payday loans and cash advance loans vary in cost depending on the amount you intend on borrowing, as well as the period you wish to borrow it over.
Where payday loans are concerned, qualifying is the easy bit. All you need is to earn a regular income of a specified amount and be at least 18 years old with an active bank account. Just Cash will ensure that all your queries and concerns are resolved, where your credit accounts are the problem.
These financial advances offer an advance on your income, it is a quick cash loan received in a single lump sum that requires settlement at your next pay date.
Payday advance loans are highly beneficial
No matter your credit score or who you are, these loans are available to anyone who needs money in their account pronto! There is always a huge number of reasons behind why one might apply for this type of loan, and planning for an emergency isn't always easy. In fact, we secretly hope we never have to. It doesn't mean, however, that we're exempt from these misfortunes, and that is why Just Cash is in business! We swiftly transfer funds into your New Zealand bank account and help you with your cash emergency.
Only apply if it's absolutely an emergency
Due to the simple nature of the application process, it's always going to be tempting to apply for one for every last little thing we might desire that we shouldn't really be spending our money on. If it's not a genuine emergency, you might land yourself up in a lot of inescapable debt. You should always borrow responsibly and ensure that you have savings set aside for financial desires that you wish to spend your money on.
Apply now!
If you know now that you definitely need an instant loan, then there's no time to waste! Don't delay your application any further, the sooner you apply, the sooner you'll have your money, it's that simple. Simply submit your application on our website and provide us with that which is required. The rest will be taken care of by our highly skilled staff. You can have peace of mind that you have made the best decision by choosing Just Cash when you choose to take out a payday loan through us!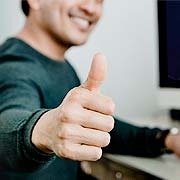 Just Cash is a trusted & reliable provider of payday loans
In our review, Just Cash adheres to the compliance criteria in accordance with Credit Contracts and Consumer Finance Act (CCCFA), where the granting the loan will not cause financial distress to the consumer.
Just Cash is a registered credit provider in New Zealand: FSP70021
Customer Reviews & Testimonials
"
Before applying at Just Cash I had been rejected multiple times due to the fact that I had no available security. Thankfully I received the break that I had needed for a long time from Just Cash.
Donald M
— Culverden —
With the assistance of Just Cash, I was able to improve my credit score. I can now access larger borrowing amounts at lower rates. Thank you for helping me makes a better financial future for me.
Frederick M
— Eastbourne —
I was so happy to find out that Just Cash allows for additional repayments to be made. This meant that I was able to repay my loan faster and accrue less interest in the long run. Any place that ...
Stacy M
— Edgecumbe —
Just Cash Contact Details
Contact Number
E-Mail
Website
Physical Address
132 Hurstmere Road

Auckland

Auckland

0622

New Zealand
---
Postal Address
PO Box 33-1009, Takapuna, 0740, New Zealand
Opening Hours
Monday

09:00 – 17:00

Tuesday

09:00 – 17:00

Wednesday

09:00 – 17:00

Thursday

09:00 – 17:00

Friday

09:00 – 17:00

Saturday

– Closed

Sunday

– Closed