Advantage Finance
Updated
Low-interest starting from 9.75%
Repayment up to 24 months
In-page navigation
---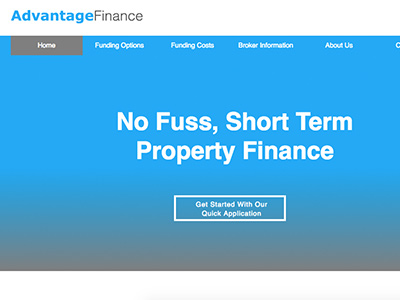 About Advantage Finance
Let your business reach new heights with the right lender in your corner.
Advantage Finance offers property and bridging finance for both individuals and businesses.
They're different since they can assist customers when other lenders and banks simply can't or won't. If you're in need of a personal loan to bridge a financial gap or a small business loan for expanding your business - choose Advantage Finance.
Business loans from an experienced team
As a business owner, you know the importance of having a dedicated team working to ensure things are handled in a quick and efficient manner.
They have an experienced team of professionals who are here to ensure your needs are met and that your business loan is attended to speedily and efficiently.
Repayment structure
You can choose to repay your personal or business loan by repaying the interest-only and then making the full capital amount at the end of the term. You can also use the progress payments option where capital and interest are paid together.
What Advantage Finance can offer you
Advantage Finance offers secured business loans that can be repaid in a period of 1 to 24 months.
They offer large amounts of up to $3 million and they allow customers to repay their loans early with no penalty fees or extra charges.
Low-interest business loans with low fees
Advantage Finance strives at finding you the best loans for the best prices and that is why their interest rates are from only 9.75% to 14% per annum.
They have administration fees that can be from only $15 to $35, depending on the loan that you will be taking. You can either take an individual loan or a business loan for your company and that is why they have different rates.
Choose Advantage Finance
Whether you are a property developer, an entrepreneur, or are looking to bridge a gap between the sale and purchase of a house or commercial property, they can get the job done in a flash. Their bridging finance and business loans can have reasonable rates with highly flexible repayment options.
The application process at Advantage Finance is quick and they strive to get things done in the shortest time frame possible.
Advantage Finance Product Details
Loan Type

Business loans

Interest Rate

9.75 – 11.95% p/a

Repayment

30 days to 24 months

Decision

72 hours
If you're in need of a personal loan to bridge a financial gap - choose Advantage Finance
If you'd like to gain a clearer understanding of their business loan interest rates and fees you can simply view their funding costs page where they have laid out the fees and interest structure of their secured loans.
They accept business loan applications online and they will process your application in a matter of hours - not days.
Their process
Step 1:
You can click on the online loan application form and it will take you to the bottom of the page. Fill in their questionnaire that is about 10 questions long it will not take too much of your time and you will be done quicker than you know.
Step 2:
When you apply with them there is a box to the side where it will ask you to describe why you will need your business loan. The more information you provide the better. Let them know what you and your company need and why.
Step 3:
They will then get you the perfect business loan for your business to thrive.
Getting what you need from Advantage Finance
Running a business can be a difficult task, they understand that. This is why they do everything in their power to assist Kiwis with the best business loans NZ has to offer.
They are a regulated financial company that always strives to exceed the expectations of their customers. Apply today and find out what you can qualify for.
The Advantages of Advantage Finance
Affordable business loans.
Take your company to the next level with a trustworthy finance provider.
Enjoy excellent customer service and fast assistance.
Quick cash payouts.
Get your business loan from a company you can trust
With a company that knows how daunting it can be to apply for a business loan, you can rest assured that they will be there for you. All you have to do is contact them on the phone and they will help you step by step through your application.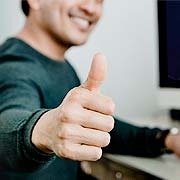 Advantage Finance is a trusted & reliable provider of business loans
In our review, Advantage Finance adheres to the compliance criteria in accordance with Credit Contracts and Consumer Finance Act (CCCFA), where the granting the loan will not cause financial distress to the consumer.
Advantage Finance is a registered credit provider in New Zealand: FSP13501
Customer Reviews & Testimonials
"
I was beyond impressed by the professional service that I received from Advantage Finance. Their employees are knowledgeable, friendly and knew exactly how to help me deal with my financial situa...
Steven W
— Alexandra —
I was so stressed out every month due to my poor financial management. With the assistance of Advantage Finance and their friendly, knowledgeable staff I was able to get my finances back on track...
Jeffrey D
— Orewa —
The loan they offered me was so cheap and easy to repay. I will tell everyone about them.
Collins P
— Tauranga —
A great company with great consultants. They really exceeded my expectations.
Cook J
— Dunedin —
The whole process with them was super easy and simple. Love this company.
Murphy A
— Wellington —
Advantage Finance Contact Details
Contact Number
E-Mail
Website
Physical Address
---
Postal Address
PO Box 36623, Merivale, Christchurch, 8146, New Zealand